Spotlight: Businesses are Thriving in the Jacksonville, Illinois, Region
Tuesday, December 21, 2021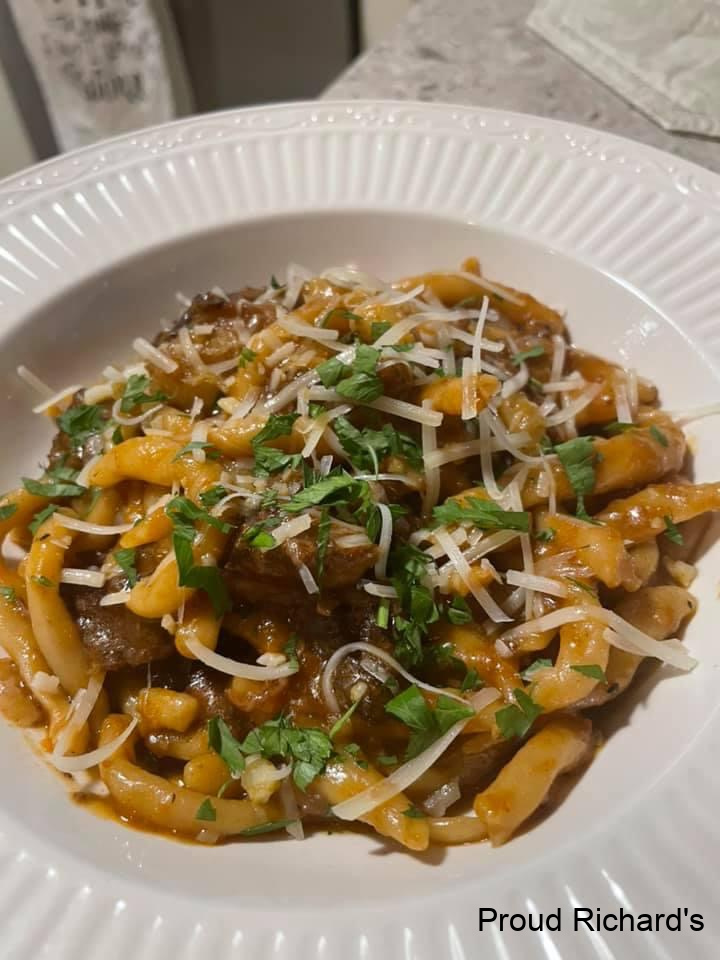 The entrepreneurial atmosphere in Morgan and Scott Counties makes the Jacksonville region primed for business growth. There is a rich and vibrant culture of civic engagement where everyone pitches in to support each other. Pairing this level of community pride with affordability, a strong, educated workforce, transportation access, and broadband connectivity gives business owners a formula for success. Adding to the equation, businesses also have access to personalized assistance from the Jacksonville Regional Economic Development Corporation.
Business Spotlights
Over the past year, there have been several exciting additions to the Jacksonville region business community with a couple of more openings on the horizon.
Proud Richard's, a new contemporary American cuisine restaurant, features a farm-to-table seasonal menu at its historic Jacksonville Depot location. Owner and Executive Chef Joe Standley, a Jacksonville native, returned to the area last year after a decade working in the Chicago hospitality industry. He had just helped to open a new restaurant in downtown Chicago when COVID hit and closed it down. Given the time to reflect, Standley decided to strike out on his own and purchased the space formerly occupied by Lonzerotti's Italia Restaurant in hopes of creating a new dining concept for Jacksonville.
Standley puts a heavy emphasis on fresh, locally-sourced ingredients. After the restaurant's grand opening in December, the menu included steak and potatoes, seared halibut, broccoli steak, and scrumptious desserts like bacon bread pudding and peanut butter tart, among other choices. Poor Richard's house dressing is a signature recipe developed by Standley himself. The menu will change with the seasons, but residents and visitors will always have a great night out at a fantastic location, the former historic train depot.
This company manufacturing environmentally sustainable beeswax food wraps has made a big splash in Jacksonville and beyond since it was featured on Good Morning America's Deals and Steals with Tory Johnson. The product was born from a desire to minimize waste by reusing — a superior strategy to recycling. Owner Colleen Flinn recently held a showcase at Nothing Fancy Supply's new warehouse at 316 North Mauvaisterre Street. This is a big expansion from when Flinn started selling her beeswax wraps at the Springfield Farmers Market. Flinn began her business making her product on her stove, but recently turned to Jacksonville manufacturer, Lahey Machinery, to make the process more efficient with an automated wax bath. The product is still handcrafted because the fabric is cut and rolled by hand. The complete product line can be found for purchase on the company's website.
Flinn and her husband, Tim, also opened a new retail business in downtown Jacksonville last fall. Haberdash, described as a modern men's mercantile, offers a variey of products from matches to grooming products to clothing. After realizing there were not many local places to shop for men -- especially during a time when shopping locally was heightened -- they couple decided it was the perfect time to begin their new venture. The majority of the products featured in Haberdash are made in America with an emphasis on catering to the local, west-central Illinois lifestyle.
The Little Stove, the Italian market and wine bar owned by acclaimed Chef Andrew Deuel and his wife, Liz Tracy, opened after Thanksgiving on Central Park Plaza in Downtown Jacksonville. The business that takes its name from Deuel's favorite toy growing up is the latest venture for the experienced chef who has had a storied career in New York City and Chicago.
While it is not a full restaurant, The Little Stove features a Mugnaini wood-burning brick oven for pizza, and will have other bistro-style foods such as cast-iron cooking and shareable plates. There is also a wine draft system, beer, mixologist, espresso machine, and deli case with fresh, in-house-butchered meats. The market features Italian ingredients and goods, vinegars, pastas and spice blends. Some of the items are imported, while others are made in-house such as the fresh pastas and breads.
In addition to the wine bar and market, there will be a shared office space in the back of the building. The office space will be available to members, have high-speed internet, and will allow remote workers to have a space outside their home to work. While working, patrons can grab a pizza or a coffee.
Retailer Burkes Outlet celebrated the grand opening of their Jacksonville location at the end of November. The store, which sells name-brand apparel and accessories at discounted prices, opened in Lincoln Square to give Jacksonville expanded shopping choices since the closing of Shopko and Goodies.
Rural Cyclery Shop and Service, a combination coffee and bicycle shop, opened in 2021. The small business owned by Colin and Jackie Kuche features a retail space for bicycles and cycling equipment ranging from helmets to clothing plus a repair shop to provide maintenance. Planned group rides will be in the works. Colin brings years of experience to the venture: he is an avid cyclist, worked in bike repair shops since he was a kid, and spent many years working for TREK Bicycle Corp.
The couple has completely renovated the space on Main Street in Winchester, the county seat of Scott County. They restored the tin-tile ceiling and creatied a drive-through option for the coffee bar. The Winchester community has a place to meet, enjoy coffee and baked goods, and have their bikes serviced.
Jacksonville Regional Economic Development Corporation
Looking to launch your own entrepreneurial dream? JREDC is your time-saving connection for resources that accelerate your project by providing the facts, statistics and figures businesses need. Email JREDC or phone 217-479-4627 for specific information on available buildings and sites, financing, incentives, labor market information, tax information, demographics, traffic counts, retail sales data, economic indicators and trends, and zoning information. Follow JREDC on Facebook!