Community Navigators Ready to Assist With New Illinois Back to Business Grants
Tuesday, August 24, 2021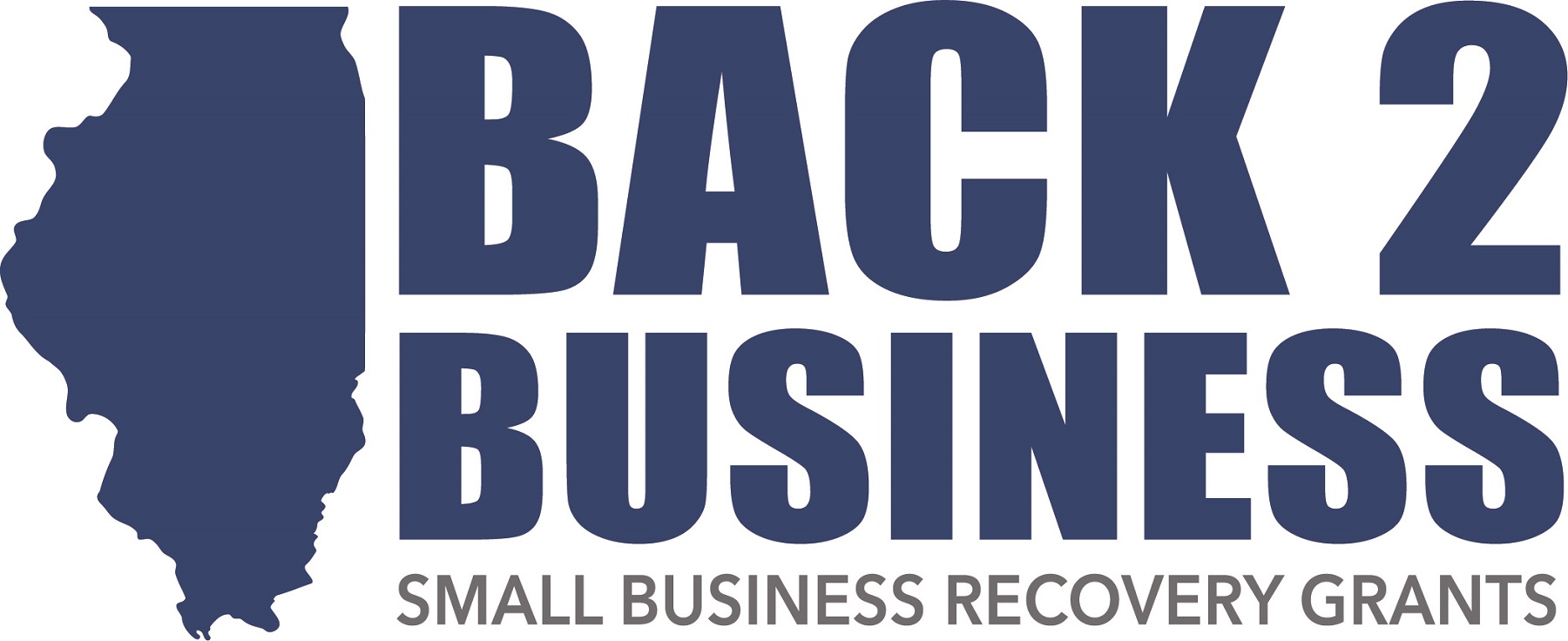 Starting immediately, and continuing through an 8-week rolling application window, Illinois business owners can apply to the $250 million Back to Business (B2B) grant program aimed to deploy funds to those hit hardest by the COVID-19 pandemic. Businesses with revenues of $20 million or less ($35 million or less for hotels) in 2019 and a reduction in revenue in 2020 due to COVID-19 are eligible, if they meet other conditions. The B2B grant program builds on the success of last year's Business Interruption Grant (BIG) program which delivered equity-focused relief totaling $290 million to 9,000 businesses in 98 communities across Illinois.
For the B2B program, and other grant programs that are likely to follow, Community Navigators are available, at least until the end of 2021, to provide comprehensive one-on-one assistance for the process. Community Navigators for the Jacksonville Region include:
Jacksonville Main Street
Jacksonville Area Chamber of Commerce
Jacksonville Area Convention & Visitors Bureau
Jacksonville Regional Economic Development Corporation
"The Jacksonville Regional Economic Development Corporation is proud to work with Illinois Department of Commerce and Economic Opportunity and our local community partners to assist small businesses and nonprofits that suffered economic loss during 2020 as a result of the pandemic," said Kristin Jamison, President, Jacksonville Regional Economic Development Corporation. "Our goal is to facilitate a funding mechanism that will help Morgan and Scott County businesses keep their doors open during this challenging time. We realize not every business had the opportunity or means to apply to programs offered in the last 15 months, so it is incumbent upon us to educate those businesses about the program and encourage them to submit a grant application."
Navigators can help business owners determine eligibility and required documentation, in addition to helping them identify factors that will give them priority points on their applications.
Priority is given to certain industries and for factors like having less than $5 million in revenue in 2019, not receiving funds from previous grant programs and/or receiving insufficient funds to cover need. All small businesses are encouraged to apply even if they have already received some funding, but they might be lower on the priority list. Of note, for the first time during the pandemic, sole proprietorships are eligible for relief funds to recoup losses from things like cancelled appointments.
Grants will range from $5,000 to $150,000 per business, except hotels have $250,000 as a top limit. Award amounts will be based on a business' income levels in comparison to prior years: the total loss in gross revenue from 2020 to 2019 divided by 6, and then rounded up to the nearest $5,000 increment. The $250 million B2B funds include the following set asides:
$100 million – Businesses located in Disproportionately Impacted Areas (DIAs).
$30 million – Arts and Entertainment businesses that didn't receive Shuttered Venue Operators grants.
$25 million – Restaurants and taverns that didn't receive the Restaurant Revitalization Fund.
$25 million – Hotels.
$25 million – Businesses that didn't receive a BIG grant due to exhaustion of funds.
New for the B2B grant program is the ability to check application status throughout the process. Applicants have continuous access to make sure everything is submitted appropriately, and can then see what decisions have been made in regards to their applications.
Eligibility guidelines can be found here. The application portal for the Back to Business grant can be found on illinois.gov/dceo. Applications will be open until October 13, but the grant program ends once all of the funds are distributed. Community Navigators are ready to assist.
Jacksonville Main Street
222 West State Street, Jacksonville IL 62650
Phone: (217) 245-6884
Jacksonville Area Chamber of Commerce
155 West Morton Avenue, Jacksonville IL 62650
Phone: (217) 245-2174
Jacksonville Area Convention & Visitors Bureau
310 East State Street, Jacksonville IL 62650
Phone: (217) 243-5678 or toll free at (800) 593-5678
Jacksonville Regional Economic Development Corporation
620 East State Street, Jacksonville IL 62650
Phone: (217) 479-4627