Staff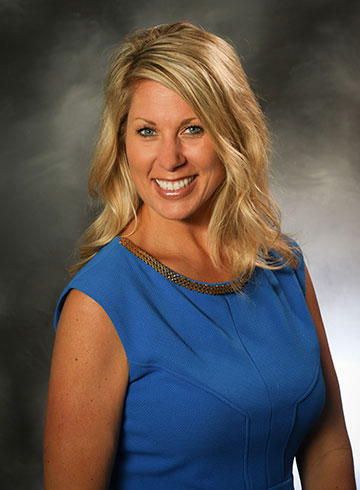 Kristin Van Aken Jamison
President
PHONE 217.479.4627 • FAX 217.479.4629 • kristin@jredc.org
Kristin Van Aken Jamison joined the staff of the Jacksonville Regional Economic Development Corporation (JREDC) as their Vice President of Marketing and Communications in 2019 and was promoted to the position of President the following year.
Kristin graduated Phi Beta Kappa and summa cum laude from Illinois College with a degree in communications and theatre before earning a Master's of Arts degree in communication from University of Illinois at Springfield. As a graduate student, she participated in the Graduate Public Service Internship working for the Illinois Environmental Protection Agency. She also worked for then Illinois State legislator Dan Rutherford as legislative aide in his Capitol and Pontiac offices.
For more than a dozen years, Kristin worked on the development team at her alma mater honing skills related to communication, marketing and fundraising while overseeing the Illinois College development office's communication with and stewardship of alumni, parents and friends. She and her husband, Adam, opened Jamison's Future Swings on June 1, 2018, and have since welcomed hundreds of baseball and softball athletes to their facility for instruction.
Active in the community, Kristin is secretary of the Jacksonville Conventions and Visitors Bureau, serves on Jacksonville Main Street's promotion committee and co-chaired the Passavant Bazaar's Friday Night Fling last November. She is a member of The Art Association of Jacksonville, having co-chaired the 2017 Beaux Arts Ball. The Jacksonville Kiwanis Club recognized Kristin with the A. Wadsworth Applebee Community Service Award, she was named to Jacksonville Journal-Courier's inaugural class of "20 Under Forty" and the Illinois College Alumni Association recognized her with the Young Alumna Award.
---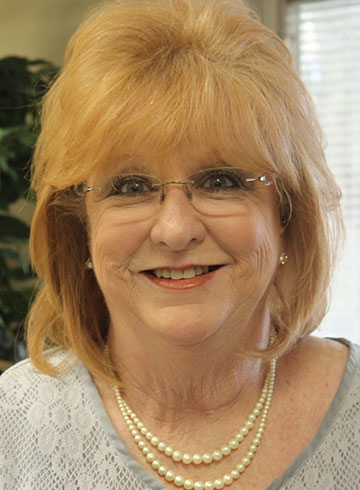 Bonni L. Waters
Vice President
PHONE 217.479.4627 • FAX 217.479.4629 • bonni@jredc.org
Bonni has been with the JREDC since 1996, now serving as Vice President. Her responsibilities include research, program support, volunteer coordination, bookkeeping and related activities. Bonni collects, analyzes and assembles all data for site and building brochures, community profiles, the industry index, labor surveys, and similar projects. She coordinates and prepares special projects, including segment and prospect-specific research, and creates and maintains mailing lists for marketing and public relations purposes, including target industry projects, and research support activities related to the EDC's existing industry and attraction programs. Bonni is a 2002 graduate from the Economic Development Institute and regularly attends economic development professional education programs.
Bonni has worked at various agencies for the State of Illinois in Springfield. She was also employed in the marketing department of Irwin Magnetics, located in Ann Arbor, Michigan, as part of a team that developed collateral marketing materials and provided nationwide sales support. At Bozell Advertising Agency, located in Southfield, Michigan, Bonni was part of a team that assisted in marketing Chrysler-Plymouth Brand products.