Jacksonville Main Street
P. O. Box 152 • Jacksonville, IL 62651-0152
US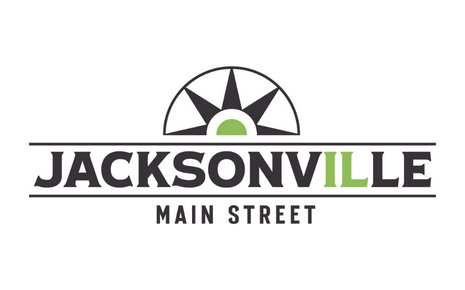 Downtown Jacksonville will be a great place to visit, live, work, and play. Building on past successes, the City, committed citizens, and many organizations in the community - with Jacksonville Main Street in the lead - will work in partnership to create a fun, vibrant, and attractive downtown with a distinct "wow" factor.
Many attractions and a full calendar of events will draw visitors year-round. Diverse and interesting places to shop and eat will fill the storefronts, and upper stories will provide diverse residential offerings as well as unique office spaces.
Downtown will be the cultural arts center for the community. In a beautiful, historic, pedestrian- and bike-friendly environment, more people will choose to work and live downtown because it is convenient, attractive, safe, and fun. The square will be the economic hub for small, locally-owned businesses, supported by business-friendly policies and financial incentives. Downtown will be the "location of choice" within the region.
Guiding this vision, Jacksonville Main Street will be fully staffed and will-funded, viewed as a "go-to" organization and a major player with the City in planning and development efforts. Many creative partnerships will support a comprehensive vision for the downtown, and all citizens will feel they have a stake in the future of the community.